Products
Adorage Magic PC
With more than 17,000 Effects for aspiring professionals Editors
Adorage - the giant "Special Effect" Collection and THE Effect Software for ambitious and creative Video Editors.
Video effects for any occasion - the latest volumes in full HD:
Among the more than 10,000 Effect Templates are countless Securities universally applied.

Mercalli V2 Pro Plug-in and SAL (stand-alone)
Pro v3 Mercalli SAL (Stand-Alone)
Pro v4 Mercalli SAL (Stand-Alone)
Mercalli - Rock-steady video stabilization, no matter how fast the action!
Now for Windows ® and Macintosh ® NLEs - Mercalli V2
3D video stabilization plus Rolling Shutter Compensation incl. Zoom / Schwenk-optimization now in one complete package.
Mercalli V2 - is more than just stabilize
Focus entirely on the inclusion of the action, and Mercalli V2 care of the rest
VitaScene V2 and V4 Pro
Vitascene V2 and V4 Pro Professional Effects: Extended Edition
Without a doubt the highest professional quality - extremely fast GPU rendering - interactive preview - efficient process - 64-bit NLE compatibility
VitaScene V2 Pro builds on the V1`s trendsetting transition and filter technology, but now the bar even higher by explaining the addition of a host of powerful new effects in stunning broadcast quality. VitaScene V2 Pro includes over 600 fully customizable effects that can be used independently and speed shown by the GPU rendering of the graphics card.
Works great with Adobe ® Premier Pro CS5 and Sony Vegas Pro 64-bit versions.
Heroglyph V4 Pro
Heroglyph v4 Pro is the ultimate solution for creative editors with increased demands Advanced video titles and sophisticated text animations
Heroglyph is the software Captions, Subtitles and to create high-quality, and 2D / 3D Start and Credits, Animated Backgrounds for use as DVD navigation, spectacular trailers, banners, centerpieces and Teaser trailer animation, animated itineraries, object animation , virtual camera movements, Multivision video walls in 3D space such as slide shows and video presentations.
Playful Ease supports even beginners to professional users in the form of cinematic trailers and usable for TV titles.
Creative Pack
Extras for Heroglyph - Creative Pack 1 t / m 5
The accessories in the Creative Packs are not included as standard with Heroglyph, but can be purchased as additional expansion.
If a Creative Pack is installed, you immediately have to adjust many impressive and simple to buy Project Templates and handwritten text signs in Heroglyph.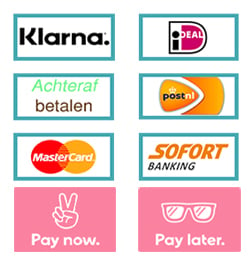 Offers

Ritek Blu Ray Disc recordable 25GB inkjet white
€ 74,75
€ 65,25